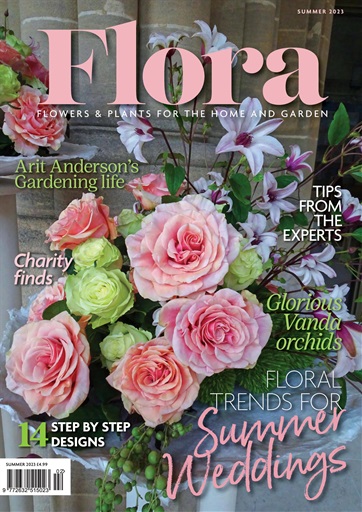 Flora Magazine is a quarterly publication celebrating the creative world of floral design. For professional florists and amateur flower arrangers, we strive to inspire and educate you to elevate your life in flowers.
Our 2023- 2024 publishing schedule:
November 1, 2023
February 1, 2024
May 1, 2024
August 1, 2024
November 1, 2024
Every quarter, we bundle a collection of inspirational and insightful content to help you further your floral journey.  Our high-quality print publications are educational and a joy to read.